Kame House Party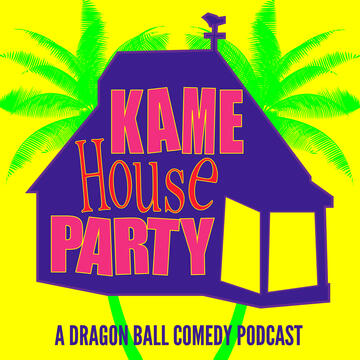 The only improv comedy Dragon Ball podcast in the universe wherein Vince White and Aaron J. Shelton attempt the ridiculous task of watching every episode and iteration of the franchise.
---
Learning Tarot Together
Full time social worker, part time tarot enthusiast Felix brings guests and listeners along on their journey through learning all 78 tarot cards.
---
The Maniculum
Podcast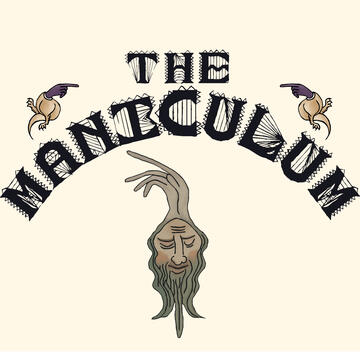 Maniculum: little hand, pointing finger; often found in manuscript marginaliaWe're Mac and Zoe - a medievalist PhD candidate and an academic-turned game designer, and we're dedicated to breaking down the ivory tower of academia and making good stories accessible by pointing back to the rich world of the Middle Ages.Join us as we find obscure medieval texts, contextualize them, and teach you how to create fresh stories and compelling games - not through new ideas, but old ones!
Mac Boyle
Zoe Franznick
---
Okashi Na Podcast: Anime With Friends!
Join producer and host, Sabrina Rei (A Cruel Angel's Podcast) and her childhood friend Don as they discuss odd, amusing, and oddly amusing anime from Japan and beyond. Deep dives, dated references, weeb shit. Includes; BEASTARS, Sarazanmai, Keep Your Hands Off Eizouken, Paranoia Agent, Wonder Egg Priority and more!
---
The Podcast Mines: There But For The Grace of Pod Go We
Riley and Andrew spend 90% of their time DMing each other about cool podcasts they could start instead of actually recording them. Now, they're gonna grab microphones and talk about those ideas instead of actually recording them. Maybe someday they'll even start a podcast.
---
Riley Hopkins And Their Amazing Friends
Riley Hopkins And Their Amazing Friends is A Fanfiction inspired Actual Play Podcast where we are taking the properties that copyright keeps from us and telling better stories with them, because if we don't, who will? Formerly known as If Not Us Then Who.
---
Three Little Words
Claudia and Nicole rate, read, and rank romance novels on three criteria: Steaminess, Dreaminess, and Memeiness.
---
Unplaytested
Alex and Lara have a great big list of ludicrous RPG ideas and we're going to make all of them. Every week we roll up a random suggestion, like "What you think Naruto is probably like" or "The golden age of piracy atop water-dwelling kaiju." Then we figure out how to make turn that into a game. Then next week we'll live-play it on Twitch, and see what happens.
---
Unwise Girls
Jane and Jacqueline, the Unwise Girls, are reading through all of Rick Riordan's mythology-based book series, from Percy Jackson to Magnus Chase and everything in-between. Jacqueline's read a lot of these, and Jane's read just a couple, so have fun on the journey with us!
---
Special thanks to Emily Hsu for the Carrd Design!
---
LEGACY PODCASTS
Special thanks to Emily Hsu for the Carrd Design!